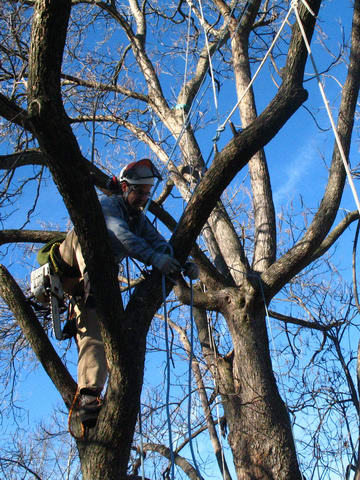 Tree Trimming and Rigging


Are you a tree worker or arborist who wants to learn how to tree climb or improve your climbing skills? Do you wish to learn tree felling, safe saw handling in the tree and how to effectively rig down pieces after they are cut? Adventure Tree provides training in basic tree worker skills to help you learn and improve as an arborist and tree worker.

Climbing skills training follows the basic outline of our Learn The Ropes Course with an emphasis on essential proficiencies for working aloft. A follow-on module covers saw handling, felling and rigging to round out the training.

Contact us at Adventure Tree to discuss tree worker training.