Adventure Tree

St. Louis Community College
Recreational Tree Climbing Course
---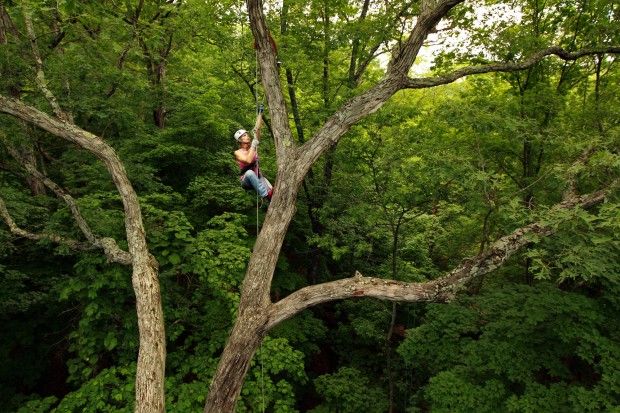 A tree climb participant checks out the view from 70-feet off the ground

Experience the exhilaration of being in the trees as never before! Climb safely to heights and access parts of the canopy that you never thought possible. Enjoy this new sport using ropes and harnesses just like the professionals. Learn some basics about tree biology and the procedures for climbing, then all participants will have the opportunity to climb a tree. The class ends with a survey of climbing gear and techniques. Class does not teach participants how to climb on their own. Participants need basic physical fitness - able to easily climb a flight of stairs. All gear is provided and all participants must sign a waiver.

This course is offered through the St. Louis Community College. Look for "Recreational Tree Climbing" in their Course Catalog. Or call 314-984-7777 to register and take the course.

The course fee is $39.
Seniors 60 and over $27.50.